The primary line of business of Cheminstal are services in the areas of installation, modernisation, repair of power and industrial devices and installations, and also chemical and hydrodynamic cleaning.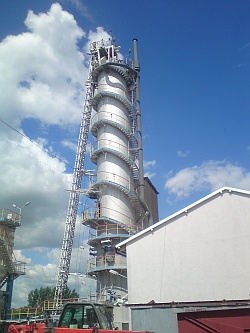 We operate in the areas of:
professional and industrial power engineering,
steelworks,
coking,
chemical plants,
food,
automotive,
and heavy industries.
We wish to continually expand the range of our services by implementing new technological solutions, in order to become a renowned company in the sector of industrial services.
We do our best by improving the qualifications of our employees abd investing in sophisticated equipment in order to meet the increasing demands imposed by environment protection standards, and in particular - the expectations of our clients.
Since the inception of our company, we have aimed our actions at seeking complex solutions, helping to improve the operations in the area of operation of machines and appliances, increasing their durability and reliability.
Knowing and understanding the problems and issues related to the broadly defined utility-repair management in the industry, we would like to interest you with the cleaning and modernisation of different kinds of technological installations and industrial pipelines, chimney coolers, tanks, heat exchangers, etc.
We look forward to cooperating with you!